In this episode of the Immersive Audio Podcast, Oliver Kadel is joined by industry practitioners Henrik Oppermann, Jean-Pascal Beaudoin and Viktor Phoenix. Based on decades of combined experience of creative practice in the field of spatial audio for immersive media we discuss current affairs and reflect on the progress and prospects for the industry as a whole.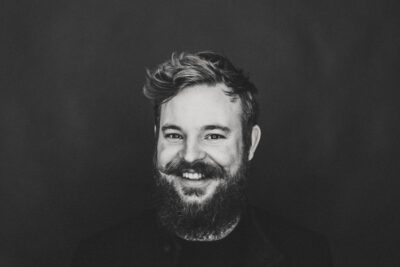 Henrik Oppermann
Henrik Oppermann (M.Mus.) is a leading 3D sound specialist. Formerly Head of Sound at Visualise, he brings with him over 10 years of experience of recording studio-quality audio on location for film, advertising, music industry clients and 3D sound installations. Since joining Visualise in 2014, Henrik has worked on over 80 virtual reality projects, capturing 3D audio in a number of challenging environments, including low flying military aircraft, formula one race cars, refugee camps, mountain peaks and concert halls around the world. An expert in his field, Henrik has developed hardware and software audio applications for VR collaboration with leading sound partners, to deliver the best possible immersive sound. For example with Sennheiser, Henrik was involved in the early stages of the development of the AMBEO VR mic and has kept close interaction with the AMBEO team since then. He is featured in the education video series covering how to record and mix with the AMBEO VR mic. Henrik sees the 360 image as a score for interactive soundscapes and has developed a number of unique workflows to deliver the best possible immersive sound experiences.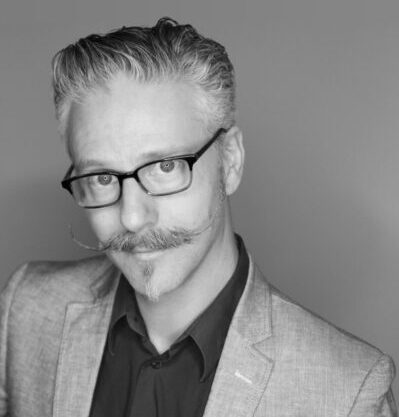 Viktor Phoenix
Partner & Head of Sound, Headspace Studio Los Angeles. Viktor believes in a vision of the future where everything you experience digitally is more immersive, more emotional, and more meaningful when what you see and do has a deep connection to what you hear. He is a creative and technical audio director with expertise in interactive audio, sound design, and spatial audio for immersive media and a passion for non-linear and reactive storytelling. Phoenix has collaborated on XR projects with talented partners at companies like Wevr, Artie, MPC, Sony Pictures, The Mill, MAP Design Lab, Annapurna Pictures, With.in, The New York Times, Kite & Lightning, ETC@USC, TNT, Lionsgate, Cloudhead Games, and ThreeOneZero, including Documentary Emmy®-nominated The Click Effect, ADR1FT — winner of the 2016 award for Sound Mixing in VR from The National Academy of Video Game Trade Reviewers, and Insurgent – Shatter Reality VRE — nominated for Best Sound Design at the 2015 Proto Awards. Phoenix was previously Sound Supervisor for the Sound Lab at Technicolor and held senior positions at AAA game developers Pandemic Studios, an Electronic Arts-owned developer, and Turtle Rock Studios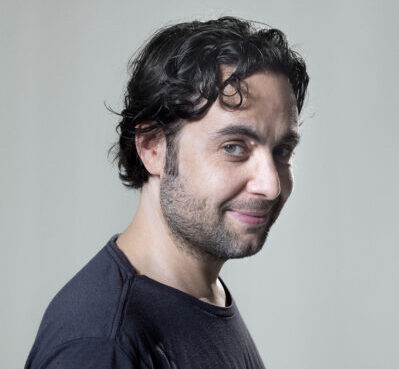 Jean-Pascal Beaudoin
Co-founder & President, Headspace Studio Head of Sound, Headspace Studio Montreal Jean-Pascal believes in a vision of the future where everything you experience digitally is more immersive, more emotional, and more meaningful — because of what you hear. With extensive experience in audio post-production and music score supervision and driven by a combined passion for cinematic storytelling and immersive audio technology, he established himself as a creative pioneer in the emerging field of spatial audio for XR. With Headspace Studio, Jean-Pascal has worked with high-profile creative partners on VR projects such as the Emmy Award-winning The People's House: Inside the White House with Barack and Michelle Obama, Wes Anderson's Isle of Dogs: Behind the Scenes, Jurassic World: Blue, Traveling While Black by Academy Award-winning director Roger Ross Williams, Gloomy Eyes with Colin Farrell, and the Space Explorers franchise partly shot aboard the International Space Station and adapted for 360 3D VR video, full-dome, theatrical, and an immersive exhibition.
Listen to Podcast
Show Notes
Headspace Studio – https://headspacestudio.com/
Schallgeber – https://www.schallgeber.com/
Felix & Paul – https://www.felixandpaul.com/
Olympic Studios Cinema – https://www.olympiccinema.co.uk/
NASA Project – https://time.com/space-explorers/
Mahler Chamber Orchestra – https://mahlerchamber.com/
Symphony VR with Gustavo Dudamel and the Mahler Chamber Orchestra – https://www.schallgeber.com/symphony-vr
Ambeo Cube – https://en-us.sennheiser.com/ambeo-blueprints-loudspeakers
MKH800 Twin Microphone – https://en-us.sennheiser.com/studio-condenser-microphone-stereo-surround-mkh-800-twin-ni
Our Patreon
If you enjoy the podcast and would like to show your support please consider becoming a Patreon. Not only are you supporting us, but you will also get special access to bonus content and much more.
Find out more on our official Patreon page – https://www.patreon.com/immersiveaudiopodcast
We thank you kindly in advance!
Survey
We want to hear from you! We really value our community and would appreciate it if you would take our very quick survey and help us make the Immersive Audio Podcast even better: surveymonkey.co.uk/r/3Y9B2MJ Thank you!
Credits
This episode was produced by Oliver Kadel and Emma Rees and included music by Rhythm Scott.