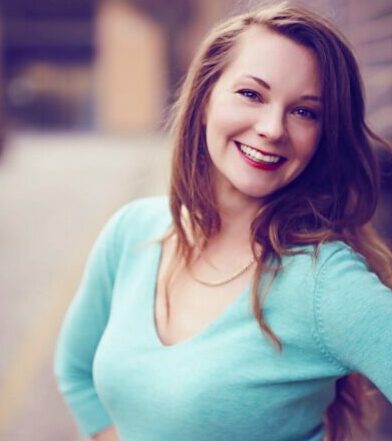 Summary
In this episode of the Immersive Audio Podcast, Oliver Kadel is joined in the studio by Amelia Kallman, who is a London-based futurist, speaker and author.
As an innovation and technology communicator, Amelia regularly writes, consults, and speaks on the impact of new technologies on the future of business and our lives. She is an expert on the emerging risks of The New Realities (VR-AR-MR) having recently authored a cutting-edge report for Lloyd's of London. Amelia also specialises in the future of retail, AI and IoT. She's lectured at Cambridge University, written a multi-award winning book, and directed the first burlesque show in 360° film. Her writing is often featured in WIRED UK, IBC365, and The Big Reveal, her popular monthly innovation newsletter.
Today, Amelia chats with Oliver about how she got into the XR industry, the risks of virtual reality, and how she advises clients trying to navigate the world of immersive technology.
Listen to Podcast
Show Notes
Amelia Kallman: https://www.ameliakallman.com/
Amelia Kallman Twitter: @ameliakallman
The Big Reveal: https://www.ameliakallman.com/subscribe.html
The Big Reveal Twitter: @TheBigRevealUK
Book: https://www.diaryofashanghaishowgirl.com/
Richie's Plank Experience: https://store.steampowered.com/app/517160/Richies_Plank_Experience/
Lloyds of London: https://www.lloyds.com/
New realities – Risks in the virtual world (Lloyds of London): https://www.ameliakallman.com/uploads/1/2/1/7/12176401/new_realities.pdf
MyndPlay: https://myndplay.com/
Neuralink: https://www.neuralink.com/
Neil Harbisson – I listen to colour (TEDGlobal 2012): https://www.ted.com/talks/neil_harbisson_i_listen_to_color?language=en
Survey
We want to hear from you! We really value our community and would appreciate it if you would take our very quick survey and help us make the Immersive Audio Podcast even better: surveymonkey.co.uk/r/3Y9B2MJ Thank you!
Credits
This episode was produced by Oliver Kadel and Michelle Chan with the help of Shane O'Hare and included music by Knobs Bergamo.