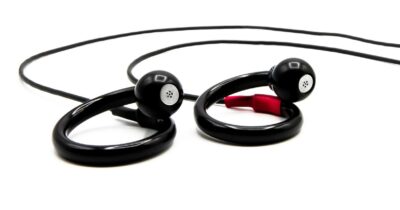 This episode of the Immersive Audio Podcast is brought to you in partnership with our friends at Sonic Presence, the New York City-based wearable microphone start-up with a mission to democratize how immersive audio is recorded on the go. Whether you're a regular concert-goer or a Youtube content creator, it's time to take mobile audio recording to the next level. Immersive Audio Podcast sat down with the Sonic Presence team to share the brand story and the product they created as well as hear from early adopters sharing their experience of using this technology. In this episode, we'll explore what goes into building a 3D microphone, how to make recording immersive audio more accessible, and the future of audio content creation.
Listen to Podcast
Guest Speakers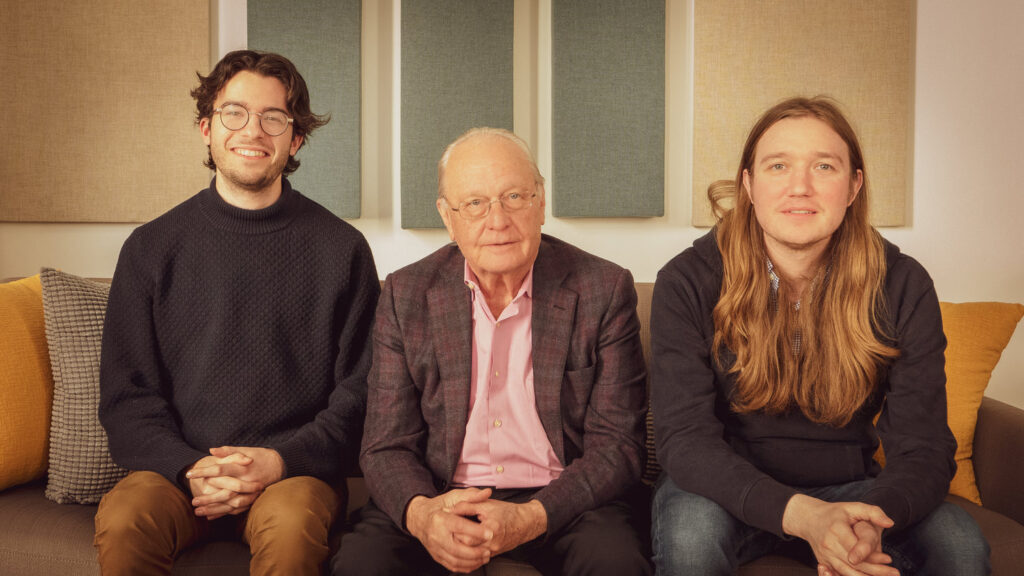 Russ Hamm, Co-Founder & President at Sonic Presence
Russ Hamm co-founded Sonic Presence in 2015 with the vision to improve the mobile sound recording, especially when paired with 4K mobile video. Russ has more than 40 years of experience with media technology, recording top musical artists, producing sound for films and developing leading-edge technology solutions. Russ founded Qmedia, a milestone provider that leveraged broadband opportunities for media customers using the newly built national fibre infrastructure, establishing network technology that is currently used by ABC, CBS, NBC, ESPN and FOX. Prior to that, he collaborated with Bell Labs on large-scale digital systems for music and film and was president of Gotham Audio Corporation and G Prime Limited, a leading distributor of professional audio products. Hamm has led media industry engineering and technical organizations and twice received the Audio Engineering Society Board of Governors award for outstanding service. He is a member of the Recording Academy, Society of Motion Picture and Television Engineers and the Institute of Electrical and Electronics Engineers.
Chris Van Deusen, Co-Founder & Creative Director at Sonic Presence
Chris Van Deusen co-founded Sonic Presence in 2015 bringing 10+ years of graphics and web design experience to the startup. As Creative Director, he manages all company branding, develops print and digital media, ad copy and marketing assets. Van Deusen also contributes to product design and business development. Before Sonic Presence, Van Deusen was the Creative Director for Rainbow Broadband, where he oversaw all of the company's marketing, PR, social media and website development. Van Deusen holds a degree for Communication Arts & Digital Media from Marymount Manhattan College. On the weekends Van Deusen plays the guitar and performs in the NYC-based rock band Animal Reporters.
Mike Dvorscak, Principal Sound Engineer at Sonic Presence
Mike Dvorscak joined Sonic Presence in late 2018 after a chance encounter at AES NY. As Principal Sound Engineer, Dvorscak plays a critical role in product development, acoustics research and prototype assembly. He also creates and edits video and sound compositions for the company's online presence. Dvorscak has a degree in Audio Production and Engineering from SUNY Purchase and has performed on and/or produced a number of Indie pop records. In 2019, he founded Beachball Records – an indie record label based out of Brooklyn, NY.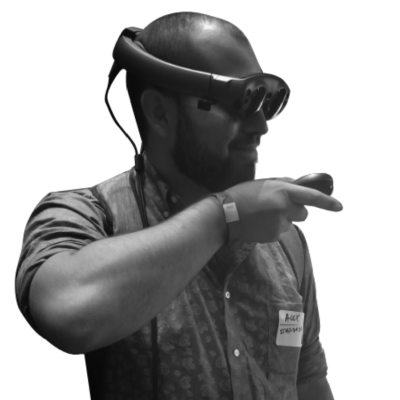 Alex Hernandez, Marketing Consultant at Sonic Presence
Alex is an entrepreneur and designer based in Los Angeles with a background in AR/VR. He has focused on immersive technologies since 2015 and is currently working with Sonic Presence as a consultant for all things media-related.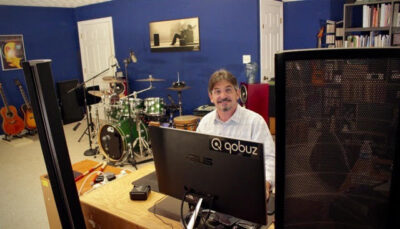 David Solomon, Chief at Hi-Res Music Evangelist
David Solomon has been in the high-end audio field for three decades spanning almost every aspect. He's a part-time musician and audio engineer and understands sound on many levels. Currently, David is launching his second Hi-Res streaming service: Qobuz. In 2014, he did the same for Tidal. David's passion for music is deep and well known throughout the audio industry. David currently holds a board position on CTA's audio board and consults with several well known audio companies.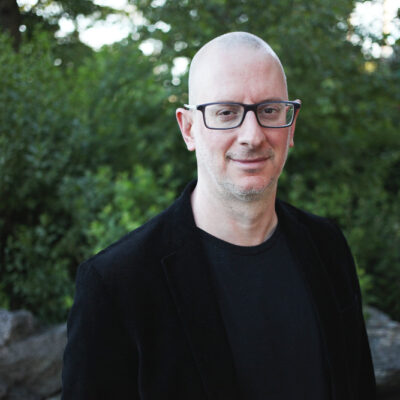 David Weiss, Founder & Editor at SonicScoop
David Weiss is Founder and Editor at SonicScoop, a leading online media company reporting on the music, sound and recording industry worldwide. An internationally published journalist, David Weiss has been covering audio production for Audio Media and Mix magazine since 1999. His work has appeared regularly in publications such as Drum!, Time Out New York, Remix and many more online/print outlets on music and technology. He is also co-author of the book Music Supervision: The Complete Guide to Selecting and Licensing Music & Sound Design for Media, published by Music Sales (2nd Edition, 2017). Visit the companion site at www.musicsupervision101.com. He is also the co-founder of www.thesonghunters.com, a song discovery service for music supervisors.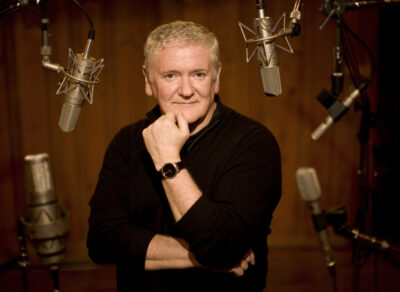 Jim Anderson, Recording Engineer & Producer at Anderson Audio New York
Jim Anderson is an internationally recognized recording engineer and producer of acoustic music for the recording, radio, television, and film industries. His music recordings have received eleven Grammy and Latin Grammy awards and 27 Grammy and Latin Grammy nominations; radio productions have received two George Foster Peabody Awards and television productions have received two Emmy nominations. In 2013 and 2018, Jim won the Grammy for Best Surround Album (Patricia Barber's "Modern Cool" – 2013 – and Jane Ira Bloom's "Early Americans" – 2018) and was nominated for Best Surround Album in 2014 with Jane Ira Bloom's "Sixteen Sunsets." A graduate of the Duquesne University School of Music in Pittsburgh, Pennsylvania, Jim was awarded the music school's first Alumni Achievement Award in May 2018. He is a professor with the Clive Davis Institute of Recorded Music in the Tisch School of the Arts at New York University and was also the President of the Audio Engineering Society (AES).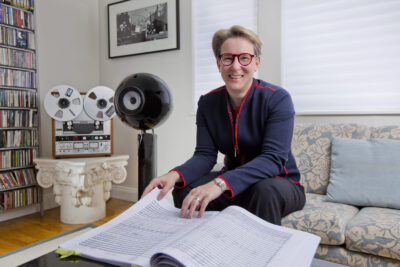 Ulrike Schwarz, Sound Engineer & Producer at Anderson Audio New York
Ulrike Schwarz is a sound engineer and producer of acoustic music in the radio, television and recording industries. Her recordings have received multiple international nominations and awards: two Echo Klassik Awards, Preis der Deutschen Schallplattenindustrie, Ars Acoustica, Diapason d'Or, a Grammy Nomination and many others. In 2015, the BRKlassik production of Beethoven's "Missa Solemnis" featuring the choir and symphony orchestra of Bayerischer Rundfunk, conducted by Bernard Haitink, received a Grammy Nomination for "Best Choral Performance." Ulrike's production of Gisle Kverndokk's "Symphonic Dances" has been nominated for a Grammy in the Best Immersive Audio Album category, 2020.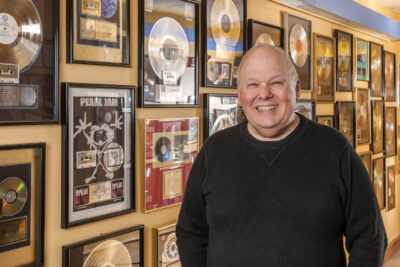 Bob Ludwig, Mastering Engineer
Bob Ludwig is an American mastering engineer. He has mastered recordings on all the major recording formats for all the major record labels, and on projects by more than 1,300 artists including Led Zeppelin, Queen, Jimi Hendrix, Frank Ocean, Bryan Ferry, Paul McCartney, Nirvana, Bruce Springsteen and Daft Punk resulting in over 3,000 credits. He is the recipient of numerous Grammy and TEC Awards.
Show Notes
Sonic Presence: https://www.sonicpresence.com/
Sonic Presence SP-15: https://www.sonicpresence.com/about
Neumann: https://en-de.neumann.com/
Neumann KU 80: https://en-de.neumann.com/ku-80
Neumann KU 81: https://en-de.neumann.com/ku-81
Neumann KU 100: https://en-de.neumann.com/ku-100
GoPro: https://gopro.com/en/gb/
Madison Square Garden: https://www.msg.com/madison-square-garden
Purchase College, State University of New York: https://www.purchase.edu/
AES Convention: http://www.aes.org/events/conventions/
New York University: https://www.nyu.edu/
Qobuz: https://www.qobuz.com/
Jeff Lorber: http://www.lorber.com/
Sonny Emory: https://www.drummerworld.com/drummers/Sonny_Emory.html
SonicScoop: https://sonicscoop.com/
DWords: https://www.dwords.com/
Lee Scratch Perry: https://twitter.com/ScratchLee?ref_src=twsrc%5Egoogle%7Ctwcamp%5Eserp%7Ctwgr%5Eauthor
Gateway Mastering Studios: http://www.gatewaymastering.com/
A&R Recording New York: https://www.facebook.com/pages/AR-Recording-Studio/1710693079216381
Sterling Sound: https://sterling-sound.com/
Masterdisk: https://masterdisk.com/
Eastman School of Music, The University of Rochester: https://www.esm.rochester.edu/
Portland String Quartet: https://www.portlandstringquartet.com/
DaPonte String Quartet: https://www.facebook.com/DaPonteStringQuartet/
Vidcon: https://vidcon.com/
Canon: https://www.canon.co.uk/
Voice Record Pro: https://apps.apple.com/gb/app/voice-record-pro/id546983235
GarageBand: https://www.apple.com/uk/mac/garageband/
Music Supervision: The Complete Guide to Selecting and Licensing Music & Sound Design for Media: https://www.amazon.com/Music-Supervision-Complete-Selecting-Movies/dp/1468315048/ref=sr_1_1?s=books&ie=UTF8&qid=1500513417&sr=1-1&keywords=music+supervision+2
The Clive Davis Institute of Recorded Music: https://tisch.nyu.edu/clive-davis-institute
Anderson Audio New York: http://andersonaudiony.com/
Survey
We want to hear from you! We really value our community and would appreciate it if you would take our very quick survey and help us make the Immersive Audio Podcast even better: surveymonkey.co.uk/r/3Y9B2MJ Thank you!
Credits
This episode was produced by Oliver Kadel, Alex Bragg and Michelle Chan with the help of Emma Rees and Haley Lerner and included music by Hair Fairlight, Mikey Geiger, Isaac Joel, Yung Koolade Knobs Bergamo.