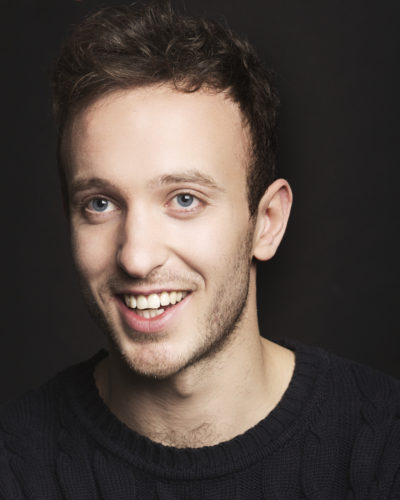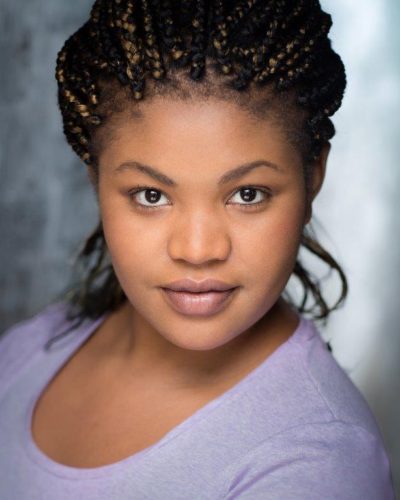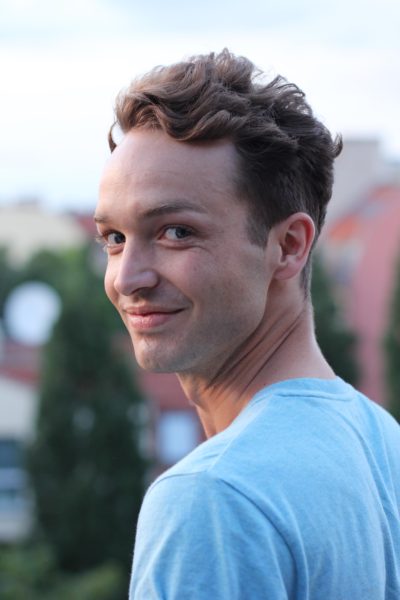 In this episode of the Immersive Audio Podcast, host Oliver Kadel is joined in the studio with Thomas Winsor, Pip Brignall and Kudzi Chiwawa – the crew of the startup VR filmmaking company, Reality Check Productions. Tom Winsor founded Reality Check Productions after first being introduced to VR in 2016, bringing in Kudzi and Pip as the writer and producer respectively in their first project as a company, MacbethVR, a cinematic VR adaption of the famous Shakespearean play.
Thomas is co-founder and Creative Director of Reality Check Productions. Prior to his work in immersive mediums, Thomas worked on site specific classical and immersive theatre experiences. He was Screenwriter and Assistant Director on 'Lapse', a Cinematic VR experience produced by Eastbound VR and most recently worked with Yuecheng Technology in Beijing as a consulting VR/AR creative. Alongside Macbeth VR, Thomas and Pip continue to develop a slate of mind bending immersive projects and explore the use cases of advanced tech in live performance.
Pip Brignall is co-founder and Creative Producer of Reality Check Productions. He has worked extensively in theatre, as Artistic Producer of Scena Mundi Theatre Company, producing large-scale site-specific productions of classical dramas in historic buildings, and Associate Producer of Anonymous is a Woman Theatre Company, developing and producing immersive feminist theatre for rural audiences across the UK.
Today, Oliver and the Reality Check team discuss the development of MacbethVR, interpreting and adapting Shakespeare to new media as well as collaborating with partners and difficulties with securing funding.
Listen to Podcast
Shownotes
Oculus Rift – https://www.oculus.com/rift/
Samsung Gear 360 Camera – https://www.samsung.com/uk/wearables/gear-360-r210/
Jurassic world VR – https://www.oculus.com/experiences/go/1096547647026443/
Macbeth, Wikipedia Page – https://en.wikipedia.org/wiki/Macbeth
Macbeth, Complete Script – http://shakespeare.mit.edu/macbeth/full.html
Government Immersive Content Fund – https://www.gov.uk/government/news/new-funding-to-drive-improvements-in-immersive-content-creation
Reality Check Website – http://realitycheckproductions.co.uk/
Reality Check Twitter – https://twitter.com/RCP_VR
Thomas Winsor Personal Twitter – https://twitter.com/ThomasWinsor
Pip Brignall Personal Twitter – https://twitter.com/pipbrignall
Kudzi Chiwawa Personal Twitter – https://twitter.com/KudziChiwawa