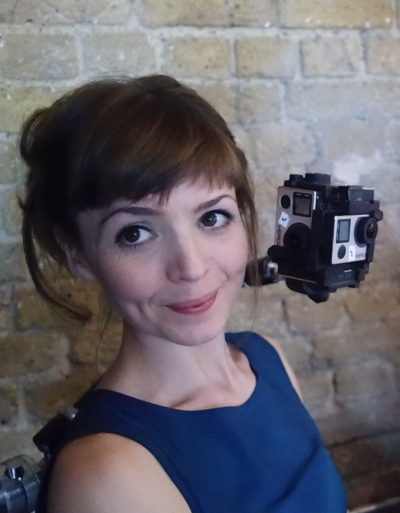 Today we have two special guests in studio, Jane Gauntlett & Tessa Ratuszynska. Jane is a writer for film and theatre. She experiments with new technologies, focusing on designing high-impact experiences with a strong narrative. In 2011 Jane founded the In My Shoes Project, an ever-expanding library of interactive experiences which use story, theatre, audio-visual technology, virtual reality and first person documentary to recreate real-life experiences.
Tessa is a documentary filmmaker, installation artist and creative producer for virtual reality and performance. She is a producer of new media documentary, with particular creative focus in virtual reality, 360 documentary and has a passion for the potential for affecting works of interactive non-fiction. In My Shoes: Intimacy was written and directed by Jane and Tessa was creative producer.
In this episode we speak about early adoption of VR, the advances in technology and keeping ahead of the curve. We discuss reaching out to younger audiences, the importance of not using technology for the sake of it and this new technology as a platform for immersive storytelling.
Listen to Podcast
Shownotes
Video goggles – Vuzix: https://www.vuzix.com/
Oculus: https://www.oculus.com/
HoloLens: https://www.microsoft.com/en-gb/hololens
In My Shoes: http://janegauntlett.com/inmyshoesproject/
Intimacy: http://janegauntlett.com/in-my-shoes-intimacy/