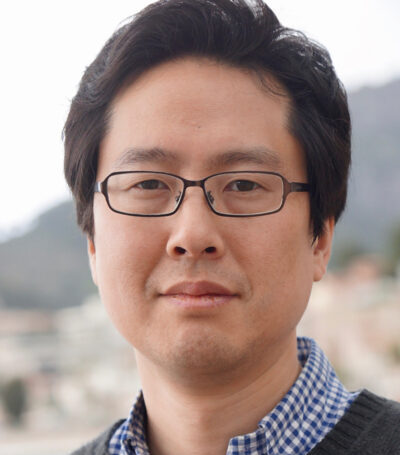 Summary
In this episode of the Immersive Audio Podcast, Oliver Kadel and Monica Bolles are joined by the director of the Applied Psychoacoustics Laboratory at the University of Huddersfield – Hyunkook Lee.
Dr Hyunkook Lee is a Reader (i.e., Associate Professor) in Music Technology and the Director of the Applied Psychoacoustics Laboratory, University of Huddersfield, U.K. His research over the last 10 years contributed to advancing the understanding of three-dimensional (3D) audio perception and developing new 3D capture and reproduction techniques. He has invented various psychoacoustics-based 3D microphone arrays including PCMA-3D and ESMA-3D, whose principle for height microphone configuration has been adopted for Schoep's award-winning ORTF-3D array. Recently, he has been focusing on researching and developing perceptually optimised techniques of 6DoF audio rendering for extended reality applications. He is also currently leading a multidisciplinary project that connects immersive arts and technologies. From 2006 to 2010, he was a Senior Research Engineer in audio R&D with LG Electronics, South Korea, where he participated in the standardisations of MPEG audio codecs and developed spatial audio algorithms for mobile devices. He is an Associate Technical Editor of the Journal of the Audio Engineering Society (AES). He co-edited a recently published book "3D Audio" (Routledge). Hyunkook is a Fellow of the AES, Vice-Chair of the AES High-Resolution Audio Technical Committee, and has recently been elected as a Governor of the AES for 2022-2023.   Dr Lee received a B. Mus (Hons) degree in music and sound recording (Tonmeister) from the University of Surrey, U.K., in 2002 and a PhD in spatial audio psychoacoustics from the Institute of Sound Recording (IoSR), the University of Surrey in 2006.
In this episode, we discuss Hyunkook's recent research on "A Conceptual Model of Immersive Experience in Extended Reality" and its influence on spatial audio.
Listen to Podcast
Show Notes
Hyunkook Lee – https://pure.hud.ac.uk/en/persons/hyunkook-lee
360 Reality Audio Creative Suite – https://360ra.com/
IMERSA – https://www.imersa.org/item/immersive-audio
University of Surrey, Music & Sound Recording (Tonmeister) – https://www.surrey.ac.uk/undergraduate/music-and-sound-recording-tonmeister
University of Huddersfield, Music Technology – https://www.hud.ac.uk/inspire/musictechnology/
University of Huddersfield, Applied Psychoacoustics Lab – www.hud.ac.uk/apl
Applied Psychoacoustics Lab on Facebook – https://www.facebook.com/applied.psychoacoustics.lab/
A Conceptual Model of Immersive Experience in Extended Reality Paper – https://psyarxiv.com/sefkh/
Conceptual Model of Immersive Experience in Extended Reality Online Lecture – https://www.youtube.com/watch?v=ZoSTV-WVeeI
Our Patreon
If you enjoy the podcast and would like to show your support please consider becoming a Patreon. Not only are you supporting us, but you will also get special access to bonus content and much more.
Find out more on our official Patreon page – https://www.patreon.com/immersiveaudiopodcast
We thank you kindly in advance!
Survey
We want to hear from you! We really value our community and would appreciate it if you would take our very quick survey and help us make the Immersive Audio Podcast even better: surveymonkey.co.uk/r/3Y9B2MJ Thank you!
Credits
This episode was produced by Oliver Kadel and Emma Rees and included music by Rhythm Scott.