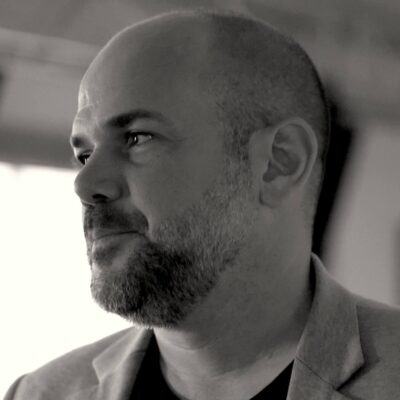 In this episode of the Immersive Audio Podcast, Oliver Kadel and Monica Bolles are joined by the ambassador and key collaborator of the FLUX:: Immersive – SPAT Revolution audio engine project Hugo Larin from Montreal, Canada.
Hugo Larin has deep roots in audio mixing, design, and operation as well as in networked control and data distribution. He launched his career in production equipment rentals and in-studio recording. His passion for technology and for the entertainment production environment quickly drove him toward the live production sphere. His activities in this realm include a number of mixing, operation, and technical director roles on a variety of high-profile productions and events.
In this episode, Hugo discusses the technical capabilities of the SPAT Revolution engine along with the entire fleet of FLUX:: Immersive tools and we talk about the newly launched ADM OSC initiative.
For our podcast listeners, Flux:: Immersive are giving special access to extended licenses for -> Spat Revolution Software

Listen to Podcast
Show Notes
Flux:: – https://www.flux.audio/
Flux:: Immersive – https://www.flux.audio/immersive/
Spat Revolution – https://www.flux.audio/project/spat-revolution/
Ircam HEar – https://www.flux.audio/project/ircam-hear-v3/
LANDR – https://www.landr.com
Ircam – https://www.ircam.fr/
ADM-OSC – https://doc.flux.audio/en_US/spat_revolution_doc/Ecosystem_&_integration_ADM_OSC.html
ADM-OSC GitHub – https://github.com/immersive-audio-live/ADM-OSC
FLUX:: Immersive User Group – https://www.facebook.com/groups/fluximmersive.usergroup
Our Patreon
If you enjoy the podcast and would like to show your support please consider becoming a Patreon. Not only are you supporting us, but you will also get special access to bonus content and much more.
Find out more on our official Patreon page – https://www.patreon.com/immersiveaudiopodcast
We thank you kindly in advance!
Survey
We want to hear from you! We really value our community and would appreciate it if you would take our very quick survey and help us make the Immersive Audio Podcast even better: surveymonkey.co.uk/r/3Y9B2MJ Thank you!
Credits
This episode was produced by Oliver Kadel and Emma Rees and included music by Rhythm Scott.