In this episode of the Immersive Audio Podcast, Oliver Kadel is joined by head of the SoundLab group Ulli Scuda and research engineer Philipp Eibl at Fraunhofer IIS, over Zoom from Bavaria, Germany.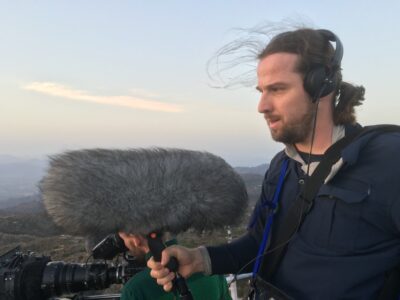 Ulli Scuda got a Tonmeister degree at the Film University Potsdam-Babelsberg where he also got his PhD. His experience covers sound recording, sound design and mixing for various film and music formats, ranging from binaural up to 22.2. He was a visiting lecturer at the Ansbach University of Applied Sciences. Today he heads the SoundLab group in the audio department at Fraunhofer IIS where he researches 3D-Audio production and reproduction technologies, as well as microphone arrays and production workflows. His main expertise is immersive audio production, interactive and object-based audio.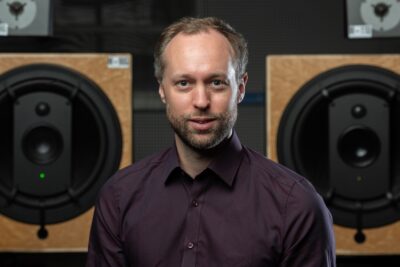 Philipp Eibl is a research engineer for Fraunhofer IIS, specializing in Next Generation Audio and the development of NGA production tools in particular. Together with his colleagues, he mixes content for interactive and immersive experiences and advises industry partners on how they can integrate object-based audio production into their workflows. Philipp joined Fraunhofer after studying Multimedia Art as well as Media Technology and Production in Salzburg and Amberg and interning in music and broadcast production. His years of employment in a radio broadcast at the Bayerischer Rundfunk gave him first-hand experience and knowledge of the day-to-day work in both production and live broadcast environments at one of Germany's largest radio stations.
In this episode, we discuss and compare new generation spatial audio codec MPEG-H and associated authoring tools for its ecosystem.

Listen to Podcast
Show Notes
Fraunhofer Institute – https://www.fraunhofer.de/en.html
MPEG-H Audio – https://www.iis.fraunhofer.de/en/ff/amm/broadcast-streaming/mpegh.html
Sony 360 Reality Audio – https://www.sony.co.uk/electronics/360-reality-audio
Sony 360 Reality Audio Creative Suite – https://360ra.com/product/360-reality-audio-creative-suite/
MPEG-H Authoring Suite – https://www.iis.fraunhofer.de/en/ff/amm/broadcast-streaming/mpegh-audio-production-tools.html
Spatial Audio Designer – https://newaudiotechnology.com/products/spatial-audio-designer/
ADM – https://www.iis.fraunhofer.de/en/ff/amm/dl/whitepapers/adm-profile.html
Our Patreon
If you enjoy the podcast and would like to show your support please consider becoming a Patreon. Not only are you supporting us, but you will also get special access to bonus content and much more.
Find out more on our official Patreon page – https://www.patreon.com/immersiveaudiopodcast
We thank you kindly in advance!
Survey
We want to hear from you! We really value our community and would appreciate it if you would take our very quick survey and help us make the Immersive Audio Podcast even better: surveymonkey.co.uk/r/3Y9B2MJ Thank you!
Credits
This episode was produced by Oliver Kadel and Emma Rees and included music by Rhythm Scott.