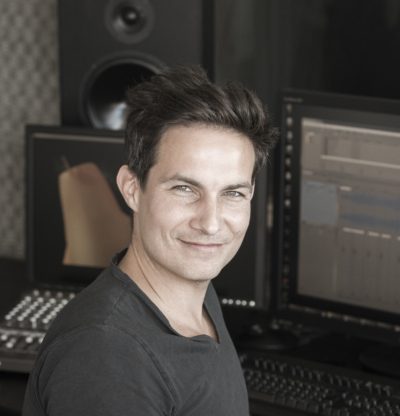 In this episode of the Immersive Audio Podcast, Oliver Kadel and Bjørn Jacobsen are joined by the founder of A Sound Effect – Asbjoern Andersen from Copenhagen, Denmark.
Asbjoern Andersen is the founder of A Sound Effect (asoundeffect.com), the world's largest site for independent sound effects, and is also the co-creator of Soundlister.com, featuring portfolios of thousands of audio professionals from around the world. Along with his team, he also runs the Audio Jobs newsletter and Audio Jobs groups on Facebook and LinkedIn.
In this episode, Asbjoern tells us how he built the biggest independent sound effects marketplace in the world along with an entire ecosystem of practical resources for audio professionals. We also discuss MPEG-H Authoring Suite and the role of the sound designer in the AAA Game development set-up.

Listen to Podcast
Show Notes
EBU – https://www.ebu.ch/home
Fraunhofer MPEG-H Authoring Suite – https://www.iis.fraunhofer.de/en/ff/amm/dl/software/mas.html
Asbjoern Andersen – https://www.linkedin.com/in/aandersen
A Sound Effect – https://www.asoundeffect.com
A Sound Effect Podcast – https://www.asoundeffect.com/podcast
Soundlister – https://soundlister.com/
CyberPunk – https://www.cyberpunk.net/gb/en/
Eve Valkyrie – https://www.evevalkyrie.com/
Audio Podcast Alliance – https://www.asoundeffect.com/audio-podcast-alliance/
Our Patreon
If you enjoy the podcast and would like to show your support please consider becoming a Patreon. Not only are you supporting us, but you will also get special access to bonus content and much more.
Find out more on our official Patreon page – https://www.patreon.com/immersiveaudiopodcast
We thank you kindly in advance!
Survey
We want to hear from you! We really value our community and would appreciate it if you would take our very quick survey and help us make the Immersive Audio Podcast even better: surveymonkey.co.uk/r/3Y9B2MJ Thank you!
Credits
This episode was produced by Oliver Kadel and Emma Rees and included music by Rhythm Scott.