In this episode of the Immersive Audio Podcast, Oliver Kadel is talking to the innovative sound technology company Krotos whose mission is to improve the way sound is designed and performed.
The Founder and CEO – Orfeas Boteas and General Manager Matt Collings dive deep into the creation of the company and software development, along with our guest speakers Mark Lanza and Bjørn Jacobsen sharing their unique perspective on how Krotos tools can enhance creativity when designing audio for films and games.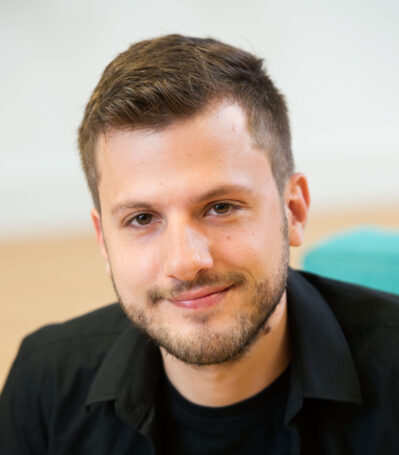 Orfeas Boteas is the founder and CEO of Krotos. Krotos' audio software has been used in top films, series and video games such as The Avengers, Game of Thrones, Stranger Things, Jungle Book, Frozen, Cyberpunk and Far Cry. Previous to founding Krotos he worked in post-production, music composition and location sound. He holds a BSc in Music Technology and Acoustics and an MSc in Sound Design from the University of Edinburgh. He was a Royal Society of Edinburgh Fellow and received two Edge awards for his work at Krotos.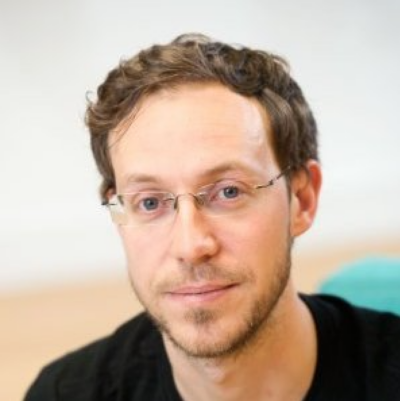 Matthew Collings has successfully led prototyping and project managed the development of Krotos' major software projects due to be released in recent years: Weaponiser, Dehumaniser Live, Reformer and Reformer Pro. He has worked for Krotos since 2015, driving the technical development of the company, and as a board member. As a composer, he has produced projects for the 50th Design Biennial in Ljubljana, Slovenia (2014), Glasgow Centre for Contemporary Art (2014), Gaudeamus Musikweek in Utrecht (2015), and Edinburgh Fringe Festival.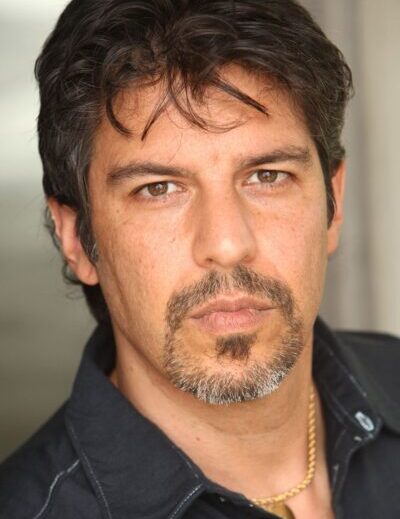 Mark A. Lanza MPSE is a sound designer and supervisor for Sony Pictures Television, he has worked for major studios as well as several prominent independent sound facilities. He has crafted sound for many directors including Oliver Stone, James Cameron, Bryan Singer, and Phillip Noyce. His 250+ credits cover the gamut from Sci-Fi blockbusters like Independence Day and Starship Troopers to Natural Born Killers and True Lies. He has won a Bafta award for his work on JFK, and he took home a Hollywood Post Alliance award for his supervision for the Grimm TV series. He has over 30 MPSE nominations and a win for Phillip K. Dick's Electric Dreams. He is also the President of the Motion Picture Sound Editors, on the board of directors for EIPMA, and on the Executive Steering Committee for the Television Academy.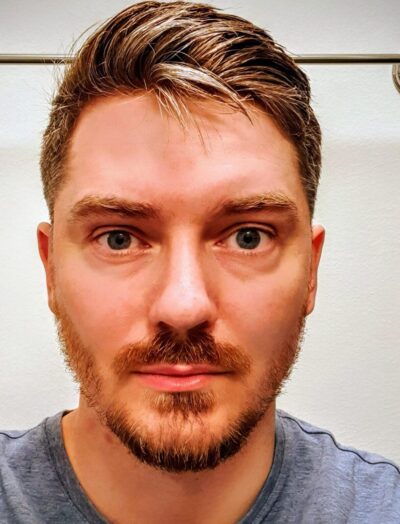 Bjørn Jacobsen is a sound designer coming from an electronic music background, he currently runs his own studio from Copenhagen Denmark called Cujo Sound from where he works on numerous game audio projects and recently finished the very well-received indie game DARQ and working on titles such as The Settlers, Divinity Fallen Heroes, The Ascent, Straits of Danger and more. Previously Bjorn has been working in-house at AAA studios such as CD PROJEKT RED, IO Interactive, Sharkmob and CCP Games, having been able to work on great titles such as Cyberpunk 2077, HITMAN, EVE Online, EVE Valkyrie and some unannounced and prototype projects.
Listen to Podcast
Show Notes
Krotos – https://www.krotosaudio.com/
Orfeas Boteas – https://www.linkedin.com/in/orfeas-boteas-0b779740/?originalSubdomain=uk
Matt Collings – https://www.linkedin.com/in/matthew-collings-95a78029/
Dehumaniser 2 – https://www.krotosaudio.com/products/dehumaniser2/
Reformer – https://www.krotosaudio.com/products/reformer-pro/
Weaponiser – https://www.krotosaudio.com/weaponiser-3/
Igniter – https://www.krotosaudio.com/igniter/
Concept – https://www.krotosaudio.com/concept/
Krotos Sound Libraries – https://www.krotosaudio.com/shop/libraries/
Mark Lanza – https://www.sonypicturesstudios.com/bio/marklanza.php
Motion Picture Sound Editors – https://www.mpse.org/
Bjorn Jacobsen – https://www.imdb.com/name/nm1327187/
Cujo Sound – https://www.cujo.dk/
Krotos For Education – https://www.krotosaudio.com/educational-discount-for-sound-design-and-audio-students/
Survey
We want to hear from you! We really value our community and would appreciate it if you would take our very quick survey and help us make the Immersive Audio Podcast even better: surveymonkey.co.uk/r/3Y9B2MJ Thank you!
Credits
This episode was produced by Oliver Kadel and Michelle Chan with the help of Emma Rees and included music by Isaac Joel, Yung Koolade and Knobs Bergamo.