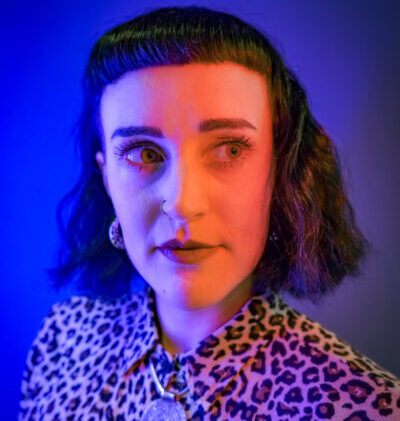 In this episode of the Immersive Audio Podcast, Oliver Kadel is joined by the creative lead at Solarflare Studio Helen Bellringer via Zoom from London, UK.
Helen is a Creative Director, specialising in the dynamic intersection where technology, humans and music meet. Having cut her teeth at MelodyVR, where she developed their original storytelling formats she now leads creative for Solarflare Studio, a pioneering creative technology agency.
In this episode, Helen talks about the importance of sonic branding, the challenges of delivering immersive music to a mass audience touching on a number of unique projects and sharing her professional career journey as she traversed creative industries.

Listen to Podcast
Show Notes
Helen Bellringer Profile – https://the-dots.com/users/helen-bellringer-604810
Grand Central Studios – https://www.gcrs.com/
Massive Music – https://www.massivemusic.com/en
Melody VR – https://melodyvr.com/
Solarflare Studio – https://solarflarestudio.co.uk/
Wireless Festival – https://www.wirelessfestival.co.uk/
Music Discovery Month – https://the-dots.com/projects/music-discovery-month-378914
Survey
We want to hear from you! We really value our community and would appreciate it if you would take our very quick survey and help us make the Immersive Audio Podcast even better: surveymonkey.co.uk/r/3Y9B2MJ Thank you!
Credits
This episode was produced by Oliver Kadel and Michelle Chan with the help of Emma Rees and included music by Knobs Bergamo.