In this episode, we bring you the highlights from the "Audio Design for Mixed Reality Applications" panel hosted by Sennheiser during the Game Developers Conference last week in San Francisco.
The panel featured Jean-Marc Jot, a Distinguished Fellow with Magic Leap, Gio Jacuzzi, a 3D Audio Software Engineer with the Sennheiser AMBEO Team, Jack Daniel Gerrard, the Head of Sound at 1RIC, and Orfeas Boteas, the Founder and CEO of Krotos. The panel was moderated by Oliver Kadel, Co-founder and Audio Lead of 1.618 Digital
The panel discussed the latest tools and the workflow for sound design for mixed reality as well as challenges and innovations that are shaping the future of the immersive audio industry.
Sennheiser
For the last 70 years, Sennheiser has been working to shape the future of the audio industry through the establishment and development of trends.
Today, Sennheiser produces the world's finest headphones, microphones, wireless systems, and broadcast headsets for artists, disc jockeys, scientists, sound technicians, and demanding music-lovers.
The Sennheiser AMBEO Augmented Audio creates a truly immersive and compelling journey, by augmenting what you hear in addition to what you see. This work pushes the boundaries of spatial audio with the mission to create compelling audible AR experiences by blending virtual 3D sound with the real acoustic world.
More about Sennheiser on their website: https://en-uk.sennheiser.com/about-sennheiser-at-a-glance
AMBEO 3D Audio
AMBEO is Sennheiser's program and trademark for truly immersive 3D audio, designed to create sound experiences with an incredibly high emotional impact. The program will cover products and technologies for the entire audio signal chain, from capture to mixing and processing to reproduction.
AMBEO operates with a height elevation that gives audio back its natural three-dimensional character, creating a totally new experience that is set to change music and sound forever. AMBEO products are consistently developed with an early involvement of users, producers, content providers and technology partners across the globe, creating tools that not only match their demands but also shape the future of audio.
More about AMBEO 3D Audio: https://en-uk.sennheiser.com/microphone-3d-audio-ambeo-vr-mic#static-markdown-8979
Game Developers Conference
The Game Developers Conference (GDC) is the world's largest professional game industry event, bringing together 28,000 attendees to exchange ideas and shape the future of the industry with five days of education, inspiration, and networking. Attendees include programmers, artists, producers, game designers, audio professionals, business decision-makers and others involved in the development of interactive games and immersive experiences.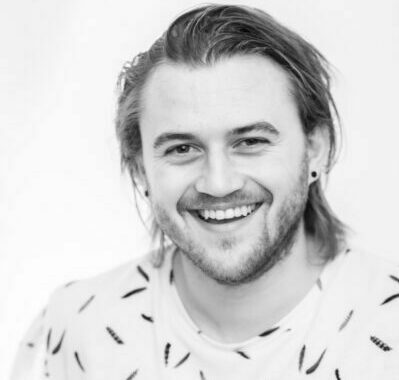 Oliver Kadel – Moderator (Co-Founder /Audio Lead, 1.618 Digital)
Oliver Kadel is an award-winning audio engineer and sound designer based in London. In 2014, Oliver founded the immersive audio production collective 1.618 Digital. Oliver and his team of talented audio architects have produced over 100 immersive projects including branded content, films, music projects, games, immersive installations, experiences and charity work stretching across the globe, in Africa, Latin America, the Middle East and Europe. In 2018, Oliver launched the Immersive Audio Podcast which hosts industry experts and influential guests discussing all areas of immersive audio and the XR industry. The podcast has been highly commended as a valuable source of information for industry professionals and continues to grow its audience globally. More recently Oliver took on a new lecturing position, teaching Immersive Audio to Masters students at the University of West London.
1.618 Digital website: https://www.1618digital.com/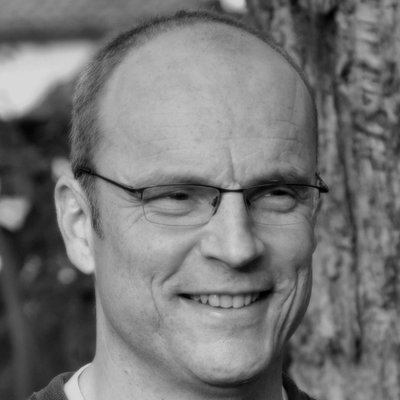 Jean-Marc Jot (Distinguished Fellow, Magic Leap)
Dr. Jean-Marc Jot joined Magic Leap to start up its audio algorithms team. Prior to this, Jot led DTS audio processing R&D and innovation. He had also led the development of SoundBlaster audio processing algorithms and architectures, including EAX and OpenAL technologies for game 3D audio authoring and rendering. Before relocating to California in the late 90s, he conducted research at IRCAM in Paris, where he designed the Spat software suite for spatial audio creation, performance and virtual reality.
Magic Leap website: https://www.magicleap.com/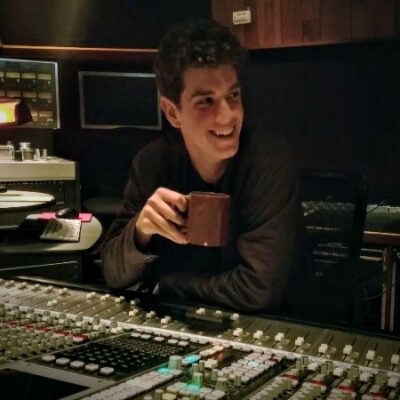 Gio Jacuzzi (3D Audio Software Engineer, Sennheiser AMBEO)
Gio Jacuzzi is a 3D audio software engineer and experience designer for Sennheiser's AMBEO innovation team, located in both San Francisco, California and Zurich, Switzerland. His research focuses on the integration of spatial audio technologies with XR applications, and he's particularly interested in the potential for nonlinear and interactive music experiences in mixed reality. Gio currently leads the development of the AMBEO Lab application for Magic Leap and has contributed to the creation of Sennheiser's spatial audio software suite and AMBEO AR One earphones.
Information about Sennheiser AMBEO, AR One, and Augmented Audio Lab: http://sennheiser-ambeo.com/arone/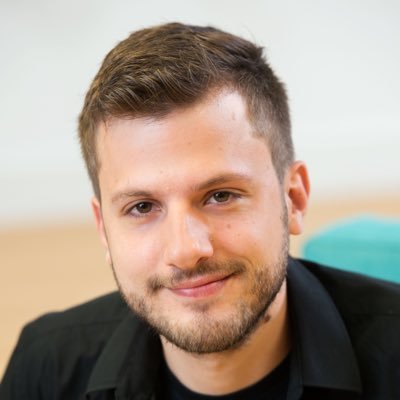 Orfeas Boteas (CEO and Founder, Krotos)
Orfeas Boteas is the founder and CEO of Krotos. Krotos develops innovative audio software that fundamentally improves the way sound is made and performed. Their software is used by top studios in award-winning Films, TV, Games, Music, Augmented Reality and Virtual Reality applications such as the Avengers, Game of Thrones, Stranger Things, Jungle Book, Far Cry, Microsoft Hololens, and Life of Us VR. With years of experience in the entertainment industry, Orfeas holds a BSc in Music Technology and Acoustics including an MSc in Sound Design. Before starting Krotos, he also worked in audio post production and location recording for commercials, documentaries and TV Shows.
Krotos company website: https://www.krotosaudio.com/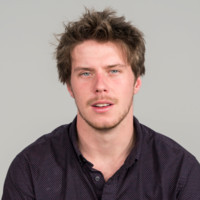 Jack Daniel Gerrard (Head of Sound, 1RIC Studios)
Jack Daniel Gerrard is an AR developer and the head of sound for 1RIC Studios. Jack focuses on narrative AR and believes spatial sound to be an even more crucial element to the medium than in traditional film. His work includes original score and sound design for Terminal 3, which premiered at the Tribeca Film Festival 2018, and A Jester's Tale which was called "The best AR experience at Sundance" by The Verge.
1RIC Studio website: https://1ric.com/
Listen to Podcast
Shownotes
More information about Jean-Marc Jot's work at Magic Leap: https://www.magicleap.com/stories/blog/wearable-3d-audio
Magic Leap One: https://www.magicleap.com/magic-leap-one
Article about Magic Leap's spatialized audio and soundfield audio: https://magic-leap.reality.news/news/magic-leap-patent-details-spatial-audio-changes-based-users-head-movements-0183507/
More about the differences between Augmented Reality and Virtual Reality: https://www.forbes.com/sites/quora/2018/02/02/the-difference-between-virtual-reality-augmented-reality-and-mixed-reality/#7289add82d07
AMBEO Smart Headset: https://en-uk.sennheiser.com/finalstop
Krotos' Dehumaniser: https://www.krotosaudio.com/products/dehumaniser2/
Krotos' Weaponiser: https://www.krotosaudio.com/products/weaponiser/
More information about Gerrard's recommended tool, Unity: https://unity3d.com/unity
Information about A Jester's Tale on Sundance Website: https://www.sundance.org/projects/a-jester-s-tale
Article about A Jester's Tale on Billboard website: https://www.billboard.com/articles/columns/pop/8494669/poppy-a-jesters-tale-ar-experience-sundance-2019
Credits
This episode was produced by Oliver Kadel and Kaelyn Tindall with help from the Sennheiser team and included music by Knobs Bergamo.
If you can, head to our page on iTunes and leave us a review and rating – it really helps us out in pushing our show further! The podcast is also available on Spotify, Soundcloud, and Stitcher.
Follow us @1618digital on Twitter and Instagram. Thanks for listening!