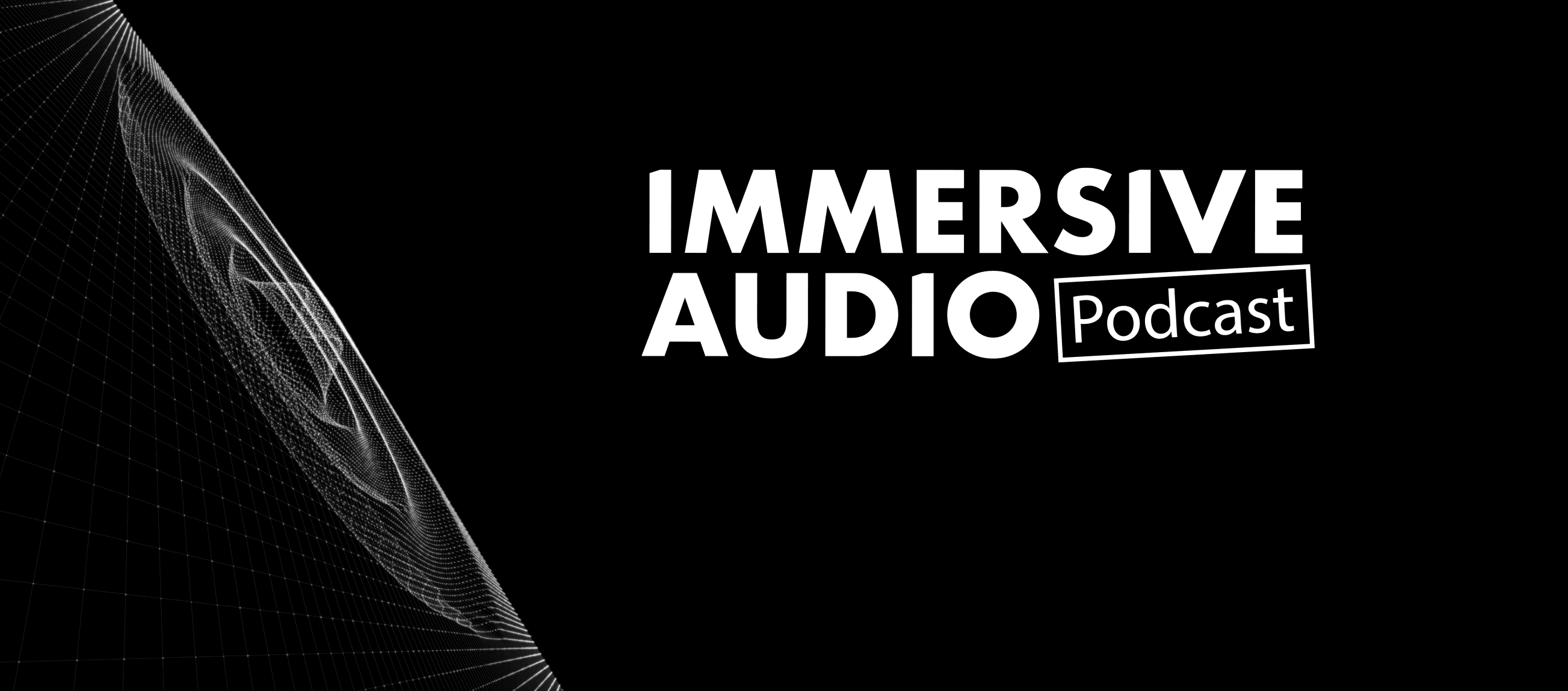 Summary
This episode is sponsored by Innovate Audio. Innovate Audio offers a range of software-based spatial audio processing tools. Their latest product, panLab Console, is a macOS application that adds 3D spatial audio rendering capabilities to live audio mixing consoles, including popular models from Yamaha, Midas and Behringer. This means you can achieve an object-based audio workflow, utilising the hardware you already own. Immersive Audio Podcast listeners can get an exclusive 20% discount on all panLab licences, use code Immersive20 at checkout. Find out more at innovateaudio.co.uk *Offer available until June 2024.*
In this episode of the Immersive Audio Podcast, Oliver Kadel is joined by theatre sound designer and engineer at Autograph Sound – Luke Swaffield and co-founder and lead developer at Innovate Audio Daniel Higgott from London, United Kingdom.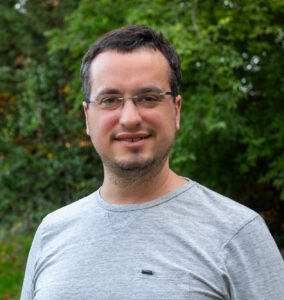 Daniel Higgott is a software developer and sound engineer. He has worked in live audio for over 15 years and has a career spanning theatre, music and live events. He has worked as a sound operator, mixing major West End musicals and touring productions. Daniel has also worked as a sound designer, programmer and associate sound designer for a variety of companies.  Daniel is an experienced macOS and iOS software developer. Through his work with Innovate Audio, his software is installed on over 10,000 devices worldwide. Daniel specialises in software for the live events industries and enjoys being able to use his own software tools alongside his work in live audio.  Daniel has twin toddlers, and when he's not working he loves being able to spend time with them and watch them grow up. Daniel Higgott trained at the Liverpool Institute for Performing Arts. 
Recent creative credits include Sound Design credits: Frameless Immersive Art Gallery (Marble Arch), When the Rain Stops Falling (RADA), Jack and the Beanstalk (Hackney Empire 2021), When Darkness Falls (Park Theatre and UK Tour), In the Mood (Mountview), Candide (Mountview), Dick Whittington (Hackney Empire 2019), Aladdin (Hackney Empire 2018), Growl (UK Tour), A Spoonful of Sherman (UK and Ireland Tour). Associate Sound Design credits: Moulin Rouge! The Musical (Piccadilly Theatre, London), Epochal Banquet (Dubai Expo 2020), Secret Cinema Presents: Casino Royale, Moll Flanders (Mercury Theatre, Colchester), Secret Cinema X: Tell No One – The Handmaiden, Our Country's Good (Royal Alexandra Theatre, Toronto), Good People (Noel Coward, London). Audio Programmer credits: Secret Cinema Presents: Romeo & Juliet, Secret Cinema Presents: Moulin Rouge, Secret Cinema Presents: 28 Days Later, Secret Cinema: Tell No One – Dr. Strangelove, All My Sons (Apollo Theatre, London).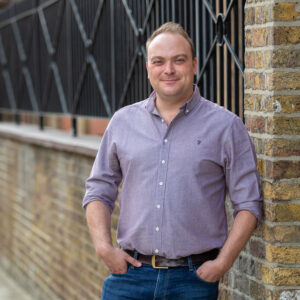 Luke Swaffield has worked on a variety of theatre and events as a Sound Designer for the past 15 years. Luke has extensive Audio and Show Control programming experience and alongside the team at Autograph Sound has developed systems to provide Audio and Control data across large sites for complex productions. Luke specialises in working in large-scale immersive and non-linear performances and some of his past work as a Sound Designer includes; 'Peaky Blinders: The Rise (London & Riyadh), 'Saw: The Escape Experience', 'Dr Who Time Fracture' (London) & 'Monopoly Life-Sized' (London & Riyadh). Since 2016 Luke has also worked extensively as a Sound Designer and Show Control Programmer for Secret Cinema's events in bespoke locations around London and abroad, both indoors and outdoors. Luke's previous credits for Secret Cinema include; 'Guardians of the Galaxy' (London), 'Bridgerton' (London), 'Stranger Things' (London & LA), 'Casino Royale' (London & Shanghai), 'Romeo & Juliet', 'Blade Runner', 'Moulin Rouge', 'Project Spring', 'Dirty Dancing', '28 Days Later' and 'Dr Strangelove'. Luke has also supported other companies with immersive events including as a Sound Designer on Les Enfants Terribles' 'Stella Artois Time Portal', as an Audio Producer on DotDotDot's immersive production of 'Jeff Wayne's War of The Worlds and Creative Agency Collider as Sound Designer on 'League of Legends European 10th Anniversary' at the Excel Centre, London. In the theatre world Luke's past Sound Design credits include: 'The Curious Case of Benjamin Button The Musical' (Southwark Playhouse Elephant, London), 'TRAPLORD' (180 Strand, London), 'Pride & Prejudice* (*Sort Of)' (Criterion Theatre, London) 'Anything Goes' (The Other Palace, London), 'Parade' (The Other Palace, London) 'Shakespeare's Rose Theatre' (Blenheim Palace), 'The Limit' (Embassy Theatre, London), 'Catch Me' (Embassy Theatre, London), 'Forgotten' (Arcola, London), 'The Full Monty' (UK Tour), 'The Legend of Sleepy Hollow' (The Other Palace, London), 'Big Fish The Musical' (The Other Palace, London), 'Billy The Kid' (Leicester Curve), 'Stay Awake, Jake' (The Vaults Waterloo, London) and 'The Wasp' (Trafalgar Studios, London). Luke is a full-time member of the Sound Design department at Autograph Sound. Autograph Sound is Europe's leading Sound Design and supply company with an unparalleled 45-year history. They are currently designing and/or supplying amongst others; 'Moulin Rouge', 'Frozen', 'Hamilton', 'Guys & Dolls', 'Cabaret', 'Les Misérables' and 'Harry Potter and the Cursed Child'. For a full list of current and past productions please visit www.autograph.co.uk.
Dan and Luke talk about the world of theatre sound and immersive live events and the fast adoption of spatial audio which offers creative opportunities and the need for innovative solutions.
Listen to Podcast
Newsboard
Our friends at the Sennheiser Ambeo Mobility team are on the lookout for a Senior Audio Engineer, check out the link for more details – https://www.linkedin.com/jobs/view/3725223871/
Show Notes
Daniel Higgott Linkedin – https://www.linkedin.com/in/daniel-higgott-62b0341b7
Luke Swaffield – https://www.linkedin.com/in/luke-swaffield-0a278482/
Innovate Audio Website – https://innovateaudio.co.uk/
Autograph Website – https://www.autograph.co.uk/
panLab Console – https://innovateaudio.co.uk/panlab-console/
panLab 3 – https://innovateaudio.co.uk/panlab/
Survey
We want to hear from you! We really value our community and would appreciate it if you would take our very quick survey and help us make the Immersive Audio Podcast even better: surveymonkey.co.uk/r/3Y9B2MJ Thank you!
Credits
This episode was produced by Oliver Kadel and Emma Rees and included music by Rhythm Scott.