Summary
This episode is sponsored by Berlin-based pro-audio company HOLOPLOT, which features the multi-award-winning X1 Matrix Array. X1 is software-driven, combining 3D Audio-Beamforming and Wave Field Synthesis to achieve authentic sound localisation and complete control over sound in both the vertical and horizontal axes. HOLOPLOT is pivoting the revolution in sound control, enabling the positioning of virtual loudspeakers within a space, allowing for a completely new way of designing and experiencing immersive audio on a large scale. To find more, visit  https://holoplot.com.
In this episode of the Immersive Audio Podcast, Oliver Kadel and Monica Bolles are joined by the Knock At The Gate duo Sean Hudock and Joseph Discher from East Coast, US. Sean and Joe speak about the creation of their company that re-imagines the classic storytelling, led by the power of voice and sounds, designed to be experienced in the dark.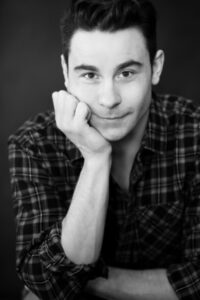 Sean Hudock – is a theatre, audio and filmmaker based in New York. Producing work includes the world premiere of "Swept Away," a new Broadway-bound musical from Grammy-nominated folk rock band The Avett Brothers, Tony Award winner John Logan and Tony Award winner Michael Mayer, as well as the creation and development of original award-winning plays which have premiered at Arena Stage, Primary Stages, Ars Nova and beyond. He co-created the new play "Hans & Sophie" which premiered at Amphibian Stage in early 2020 and received five Dallas Fort Worth Theater Awards including Outstanding New Play. As an actor, in film, he starred in Private Romeo, The Chaperone opposite Elizabeth McGovern and Haley Lu Richardson, Comedy Central's Alternatino with Arturo Castro, and onstage in leading roles off-Broadway and at Cleveland Play House, Soho Playhouse, Shakespeare Theatre of New Jersey and Alabama Shakespeare Festival. In 2020 he co-founded the non-profit Knock at the Gate which builds transportive 3D audio experiences around works of Shakespeare and the science of sound designed for the dark and a pair of headphones. Knock at the Gate's unique approach to storytelling has since been featured in the New York Times, Wall Street Journal, NPR, American Theatre Magazine, on NPR and Good Day NY. Sean is drawn to challenging, inventive storytelling which drives his passion for Shakespeare and immersive audio.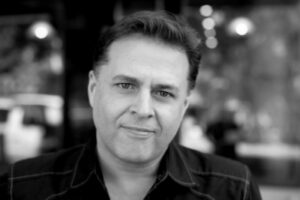 Joseph Discher – is a professional stage director with twenty-five years of experience. He has worked in regional theatres across the country and has directed several off-Broadway world premieres. The New York Times has called his work "devastatingly effective," "enchanting," and "beautiful." He is the artistic director and co-founder of Knock at the Gate, which creates immersive audio experiences of Shakespeare's work "designed for the dark and a pair of headphones." He has directed Caesar: A Surround Sound Experiment and Macbeth: A Surround Sound Experiment, which was featured on Good Day, New York and NPR and in American Theatre Magazine, The New York Times, The Wall Street Journal, and Playbill. He is currently at work on THE TEMPEST: A Surround Sound Odyssey for Knock at the Gate. Mr. Discher was the associate artistic director and casting director of the Shakespeare Theatre of New Jersey where he was also a resident director. He has been coaching actors privately for twenty years. Most recently, he directed Irish Rep's audio drama of Bikeman in honour of the 20th Anniversary of 9/11, starring Broadway veteran Robert Cuccioli. Off-Broadway credits: Butler and (59E59), The Violin (59E59) and Vilna (St. Clement's Theatre). Selected credits at Shakespeare Theatre of NJ: The Diary of Anne Frank, To Kill a Mockingbird, Our Town, Henry IV: Part One, A Child's Christmas in Wales, The Tempest, Amadeus, Of Mice and Men, The Grapes of Wrath, Twelfth Night, Much Ado About Nothing, Romeo and Juliet, Charley's Aunt, and Wittenberg. Other regional directing credits include Antony and Cleopatra, starring Michael Dorn (Orlando Shakespeare Theatre), Julius Caesar (Shakespeare Festival St. Louis), A Moon for the Misbegotten and My Name is Asher Lev (Playhouse on Park), As You Like It, Red, and The Weir (Theatreworks). Mr Discher is also a professional singer and an audiobook narrator for Audible.
Listen to Podcast
Show Notes
Knock At The Gate Official Website- https://www.knockatthegate.com/
Caesar: A Surround Sound Experiment (clip): https://soundcloud.com/knockatthegate/caesar
Macbeth: A Surround Sound Experiment (clip): https://soundcloud.com/knockatthegate/macbeth
Explore immersive sound design – https://developer.apple.com/videos/play/wwdc2023/10271/?mibextid=Zxz2cZ
Build spatial experiences with RealityKit – https://developer.apple.com/videos/play/wwdc2023/10080/?time=1255
Pro Tools 2023.6 Update – https://www.avid.com/de/resource-center/whats-new-in-pro-tools-20236
Paper on MPEG-I Immersive Audio – Reference Model For The Virtual/Augmented Reality Audio Standard – https://www.aes.org/journal/online/jaes.cfm?file=JAES_V71_5/JAES_V71_5_PG229.pdf&elibID=22127
Survey
We want to hear from you! We really value our community and would appreciate it if you would take our very quick survey and help us make the Immersive Audio Podcast even better: surveymonkey.co.uk/r/3Y9B2MJ Thank you!
Credits
This episode was produced by Oliver Kadel and Emma Rees and included music by Rhythm Scott.