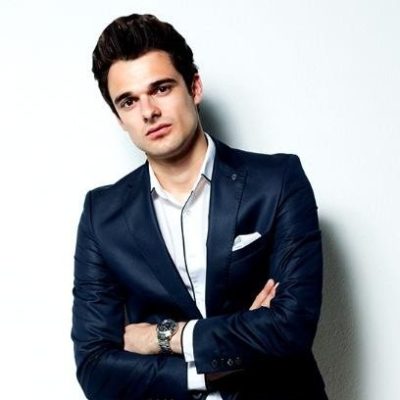 Today we are joined in the studio by Samuel Huber, the founder of Admix.in, the first adtech platform for mixed reality, giving VR, AR and MR developers the best tools to monetize their content. He frequently speaks at VR, AR and adtech conferences and is obsessed with the convergence of frontier technology, adtech, and consumer behaviour. Sam has previously disrupted the e-commerce market with Kout.io, a gamified e-commerce platform where users play free games to win their shopping basket, live with 20 of the largest retailers. He is a social gambling pioneer with Betify, a gamified video sharing app. He built and sold Rogue Trader, the first binary trading game on the App Store. In a previous life, Sam was responsible for Mercedes Formula 1 engine strategy (season 2011/2012). He has a MSc Engineering from Cranfield
Uni (UK), BSc Physics from EPFL (Switzerland) and Uppsala Uni (Sweden).
Sam discusses Admix and advertising in a non-intrusive way, monetisation solutions and the importance of audio in VR advertising.
Listen to Podcast
Shownotes
Admix: http://admix.in/
Oculus Rift: https://www.oculus.com/rift/
Samsung Gear VR: http://www.samsung.com/global/galaxy/gear-vr/
Face Your Fears: https://www.oculus.com/experiences/gear-vr/1168200286607832/
Unity: https://unity3d.com/
Unreal Engine: https://www.unrealengine.com/en-US/what-is-unreal-engine-4
HTC Vive: https://www.vive.com/uk/product/
Oculus Go: https://www.oculus.com/go/